Spa Facial Treatments along 30A & South Walton, FL
Our skin care services are designed to address your specific skin concerns (e.g. acne, hyperpigmentation, rosacea, wrinkles).  Depending on your skin's needs, your customized facial will incorporate medical grade serums, masks, peels, mechanical or topical exfoliants, extractions and massage.
Uniquely designed, all of our skin care treatments aim to improve the health and beauty of your skin, allowing you to look and feel your best. A member of our esteemed skin care team will meet with you to discuss your skin care needs and conduct a thorough skin analysis to determine the facial treatment that delivers your skin with the best results.
What Is a Facial?
A facial is a nourishing treatment that helps the skin look clearer, healthier and younger. It usually includes the following steps:
Cleanse the skin
Exfoliate the skin
Extract impurities
Massage the face and neck
Apply a mask, serums or other customized skin care products
Natural Results
Types of Facials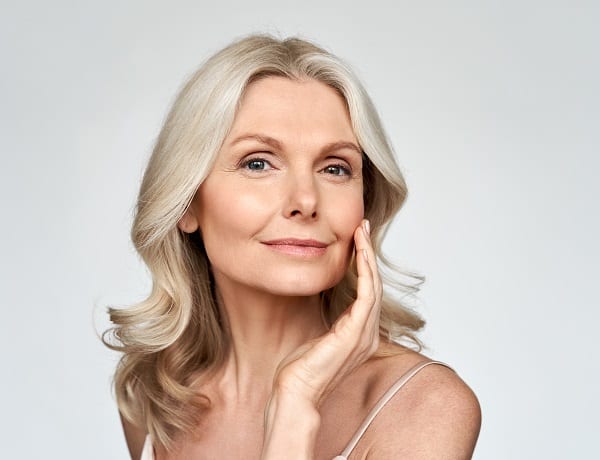 30a Customized Facial
Appropriate for all skin types (from oily to dry) our signature facial includes a thorough skin analysis, deep pore cleansing and exfoliation, mask and moisturizer to stimulate healing and rebalancing the skin.
Acneic Skin Facial
For acne prone skin and oily skin, this deep cleansing treatment combines anti- inflammatory and anti-bacterial products to reduce the skin's oily content and keep pores open and clear. Experience fewer breakouts and enjoy healthier, smoother skin with this clinical facial, which includes extractions (no massage).
Brightening Facial
Enjoy a brighter and cleaner complexion with our brightening facial. This treatment includes a chemical peel to reduce the appearance of dark sports and discoloration, as well as a brightening serum to reveal a more luminous skin tone.
Gentleman's Facial
Developed to address getting rid of hair bumps, ingrown hairs and uneven texture, this treatment includes hot towels, mechanical deep cleansing, exfoliation and a mustache/beard conditioning treatment, just for him.
Anti-Aging Facial
Designed to combat the signs of aging and hormonal imbalances, this comprehensive facial treatment, uses revitalizing and nourishing vitamin and collagen therapies. Your skin is hydrated, resurfaced, and lifted using ultrasonic to help diminish the look of fine lines, wrinkles and the loss of skin tone.
Rosacea or Sensitive Skin Facial
Medical grade topicals that rapidly deliver sedating relief to the skin are used to address the redness, dryness and inflammation associated with sensitive or Rosacea skin. This treatment simultaneously treats, moisturizes and protects over-stimulated skin.
How Much Does a Facial Cost?
The cost of a facial depends on a number of factors such as the specific type and length of the treatment. Add-on services increase the total cost.
Frequently Asked Questions About Facials
What is the difference between a facial peel and a spa facial?
A facial or chemical peel is designed to remove the outer layer of skin cells to reveal healthier cells for a smoother and more radiant complexion. A spa facial cleanses and moisturizes the skin and treats specific skin concerns through the application of topical products. Chemical peels are more invasive treatments.
Do facials remove blackheads?
Yes, a facial can open up your pores and extract impurities, including blackheads.
What are the steps of a professional spa facial?
The first step of a facial is to completely cleanse your skin and remove any makeup. Once the skin is clean, the esthetician looks at your skin under a magnifying glass or lamp to determine your skin type and the type of treatment you need. The esthetician will also ask you about your treatment goals to come up with a plan of action.
Warm steam is applied to your face to open up your pores and loosen the muscles of your face. The esthetician uses special products or techniques to exfoliate your skin. Whiteheads, blackheads and other impurities are removed from your pores. The esthetician performs a relaxing facial massage and applies a facial mask formulated to your unique skin type and any specific concerns that you mentioned during your consultation.
Finally, after the mask is removed, the esthetician applies moisturizer, sunscreen and/or any specific serums tailored to your needs.
What is the perfect age for a facial?
There is no perfect age for a facial. Teenagers can generally start having facials when they experience changes that affect their skin.
Is the process different for men and women?
Men's facials are similar to women's facials; however, they are specially tailored to treat problems unique to men (e.g., razor burn, ingrown hairs). During a men's facial, the skin is cleansed, steaming is performed to open pores and extractions clear out clogged pores. The face and neck are massaged and custom masks or other skin care products are applied to the skin.
How long does a facial last?
The skin should maintain its new glow for several days after a facial. Long-term results depend on how well you take care of your skin by cleansing it, using sun protection and following a good skin care routine.
How many days before an event should you get a spa facial?
You should schedule your facial two to three days prior to a big event to allow time for any blotchiness or irritation from extractions to subside.
Schedule Your Facial Treatment Today
Radiant and youthful skin is easier to achieve than ever thanks to our diverse range of facial and skin treatments. Regardless of your skin type, tone or concerns, our professional estheticians are able to provide a personalized skin care consultation and treatment plan to give you noticeably healthy skin. Contact our team at 30a Medical Spa today to schedule a facial treatment.