Tempsure / Flexsure along 30A and South Walton, FL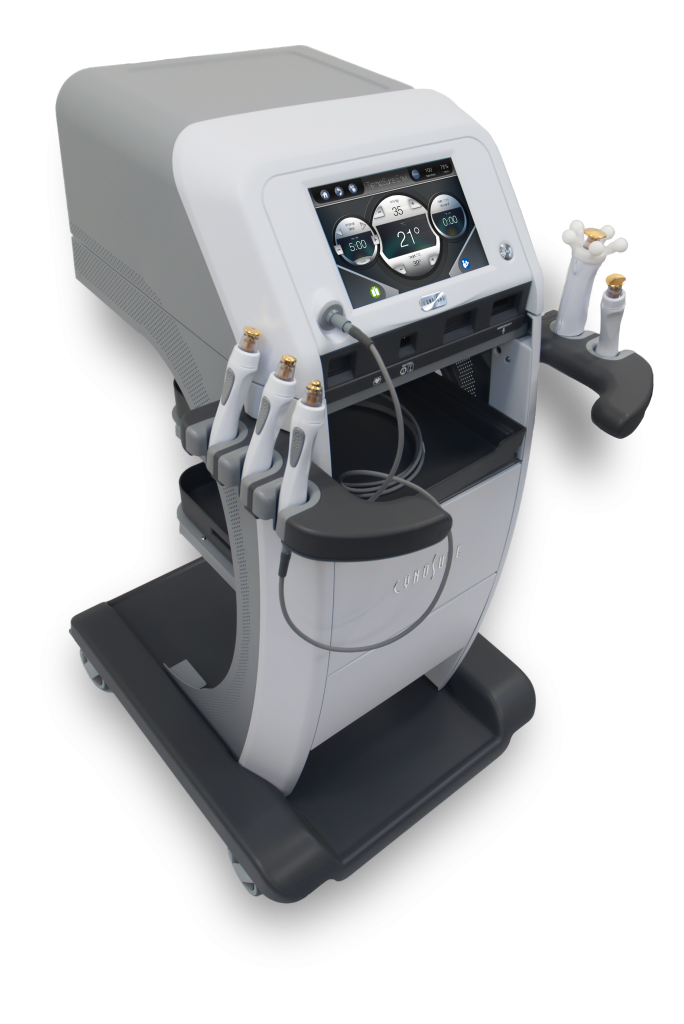 TempSure® is an FDA-approved skin tightening device specifically made to address laxity in the face and body using high frequency radio heating. The heat used by TempSure® is made of concentrated RF waves that stimulate the production of collagen where it is lacking. By increasing the content of this essential protein, the device performs the dual function of tightening your skin, while also providing long term skin rejuvenation. Results are seen immediately following the treatment as well as in the weeks and months following the visit.
Tempsure Envi
Stimulates the production of new collagen and reduces the appearance of wrinkles to the forehead, frown lines, crow's feet, smile lines and neck bands ("Tech neck").
Tempsure Firm
Treats cellulite and tightens skin in areas such as the abdomen, arms, buttocks, and thighs.
Temsupre Flexsure
The world's first wrapable RF applicator which can confirm to multiple body areas including the abdomen, flanks, back, arms, buttocks, thighs and knees.
Frequently Asked Questions
What can I expect during a TempSure® treatment?
During the treatment, you will feel consistent heat and gradual warming. Most clients will describe the feeling similar to a "hot stone massage". After the procedure, you may experience a slight redness. This redness is caused by the skin's increased temperature during treatment but will quickly subside after the procedure.
How many treatments will I need?
Typically, 4-5 treatments every other week is recommended. A single treatment could take anywhere from 30 minutes to an hour depending on the body area. Quarterly or yearly maintenance treatments are recommended for continued results.
How does Tempsure® compare to other tightening devices?
Tempsure is a non-invasive, no-downtime comfortable treatment FDA-clearing for skin tightening and toning. The Tempsure Flexsure treatment remains the only wrapable RF treatment that can conform to hard to treat areas of the body including arms, back, sides, and legs.
Can TempSure® be combined with other treatments?
The team at 30A Medical Spa may recommend combination treatments of injectables, laser, and/or medical grade skincare. Schedule a consultation today to see if Tempsure® would be right for you.