Potenza RF Microneedling along 30A & Walton, FL
Potenza MicroNeedling RF
The Potenza microneedling treatment uses ultrafine needles and radiofrequency (RF) energy to penetrate the top layer of the skin and trigger the body's natural healing process to regenerate new collagen and elastin. Unlike some other skin revitalization treatments, these treatments can be performed on all skin types, anywhere on the body and anytime of the year.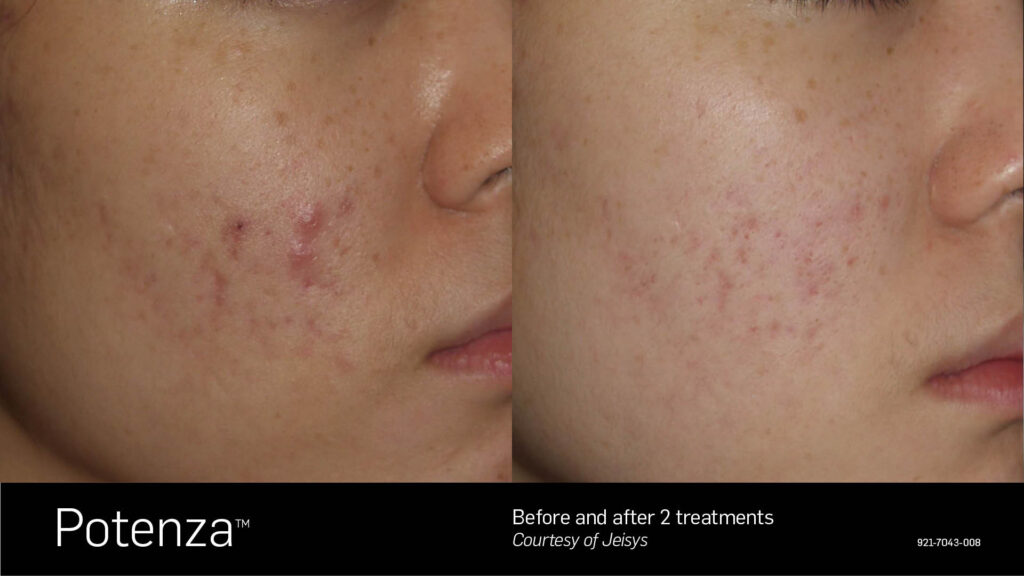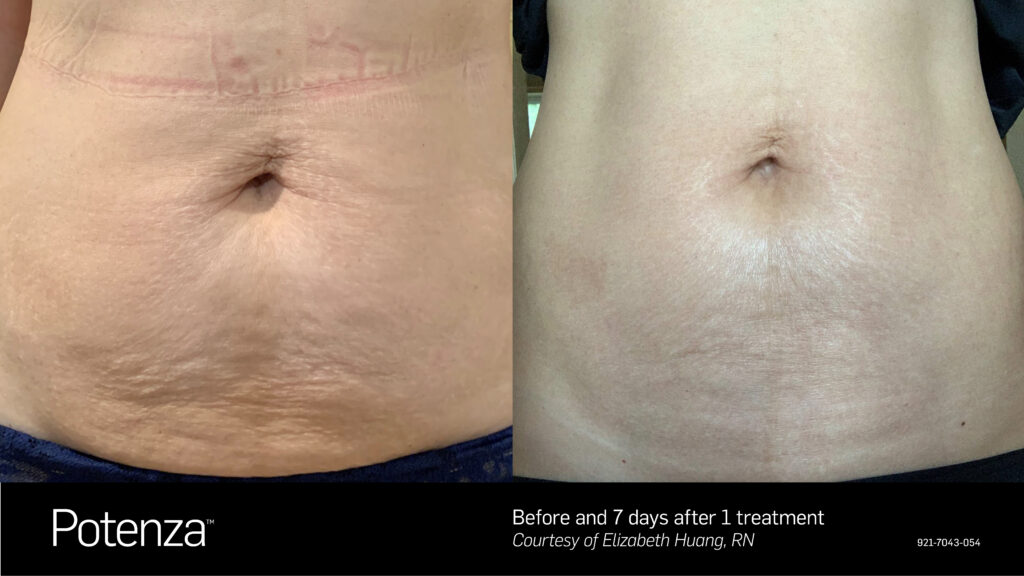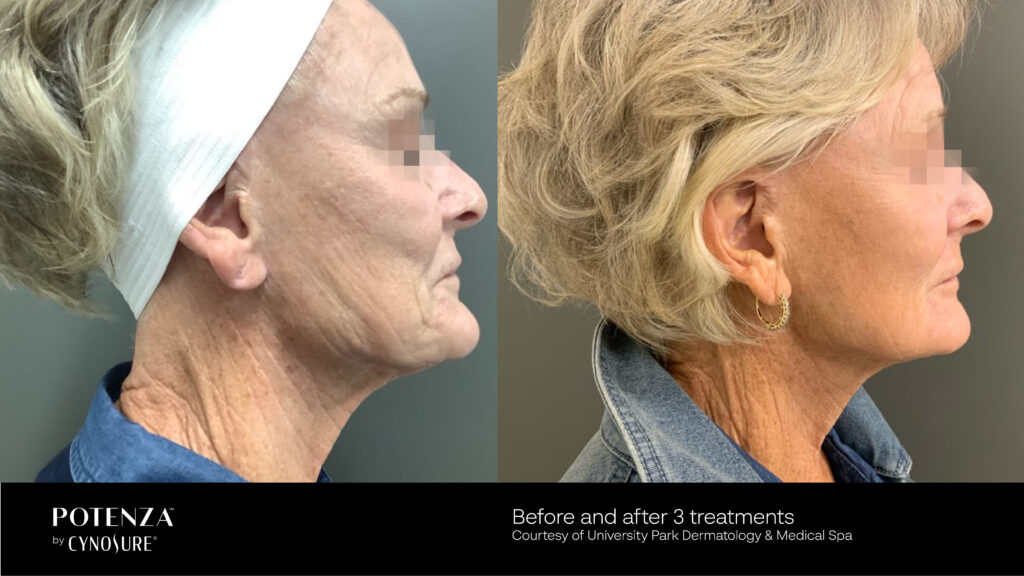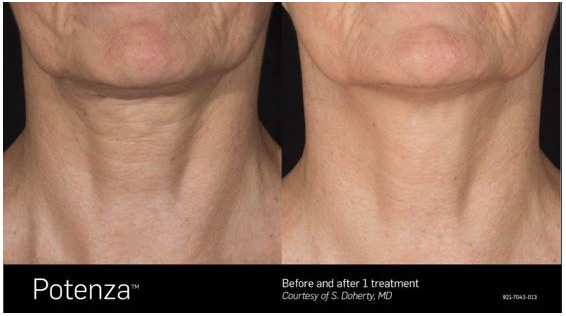 Frequently Asked Questions
Is this treatment right for me?
The Potenza microneedling treatment can improve a wide variety of skin concerns on the face and body including fine lines, texture, appearance of pores and acne scarring. Even if you have no skin concerns, this can be a great anti-aging preventative skin treatment to stimulate collagen.
What is the benefit of Microneedling treatments that use RF energy?
Using RF energy will trigger your body's natural response to create an increased level of collagen and elastin production, resulting in an enhanced skin revitalization treatment versus microneedling alone.
What can I expect from the treatment?
Treatment times may vary, however most treatments can be performed in 45 minutes or less. Potenza treatments are well-tolerated, with minimal reported side effects, such as pinpoint bleeding, swelling, redness, or irritation. As pain tolerance varies from patient to patient, numbing cream is often applied prior to treatment.
What is the downtime and when will I see results?
Potenza Microneedling RF has minimal downtime with mild redness up to 24 hours. Occasionally you may notice dry skin for 5-7 days however you can continue your normal skin routine and apply makeup after 24 hours. Best results are often seen with three to six treatments spaced 4-6 weeks apart.