IV Therapy along 30A & South Walton, FL
There's no question that eating a healthy and balanced diet is essential for getting our daily dose of vitamins and minerals. Unfortunately, the hustle and bustle of everyday life may not allow us the time to eat the way we want, while factors like stress and illness can deplete our nutrient levels. And while supplements are readily available to boost health, the body is only able to absorb 10 to 15 percent of nutrients in pill form.
Here at 30A Medical Spa, we offer an effective and quick solution for restoring your energy to help you feel your best. Intravenous (IV) therapy treatments involve injecting relatively high doses of vitamins and minerals directly into the bloodstream. Through this method, the body is able to absorb 100 percent of the nutrients, resulting in a faster and more effective replenishment.
Whether you are fighting a cold or simply want to maintain optimal health we are ready to help.
Read on to learn about the IV therapy options we offer.
About IV Therapy
The Recovery
If you suffer from fatigue or jet lag from your latest travel experience, our Recovery IV therapy can give you the boost you need to recharge. Composed of a custom blend of B vitamins and Minerals, our Recovery therapy will have you feeling rested and refreshed.
The Hangover
Did last night's festivities leave you nauseated, dizzy or dealing with painful headaches? Not to worry. Our hangover IV therapy treatment delivers a blend of vitamins, anti-oxidants and other nutrients to rehydrate you and cleanse your body of your hangover symptoms.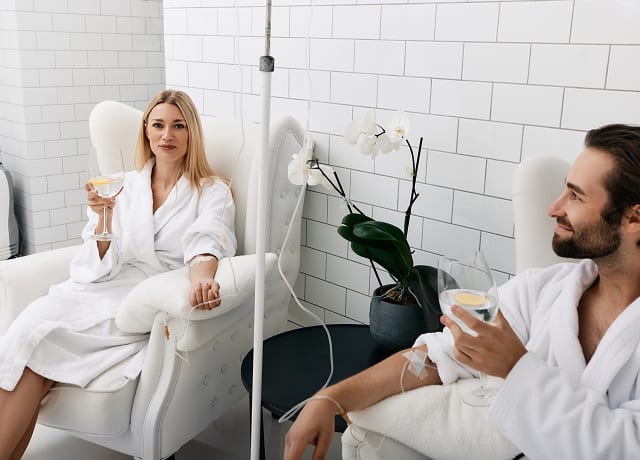 The Athlete
Whether you are a star athlete or a casual runner, you can take your performance to the next level with our athlete IV treatment. This treatment delivers a potent blend of amino acids, vitamins and hydrating fluids to the body that allows athletes perform their best during competition and recover faster afterwards.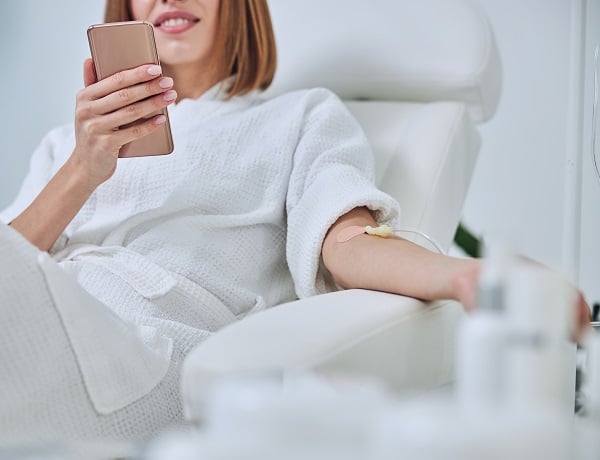 Immunity Booster
Our immunity booster IV therapy combines our multi-vitamin cocktail with an extra boost of vitamin C, an essential nutrient for boosting the immune system and recovery. The immunity booster is an excellent choice for individuals struggling with the cold or flu. No time for the IV infusion? Our Immunity Booster is also offered as intramuscular injection for a quick in and out appointment.
The Glow
Beautiful hair, skin, and nails starts from the inside out. With our Glow IV, you get the added benefit of Biotin, ascorbic acids, and other B vitamins to enhance growth and over all health of hair, skin, nails.
Revitalize with 30A Medical Spa
To learn more about our IV therapy treatments, please schedule an appointment with 30A Medical Spa. A member of our team will gladly meet with you and recommend the best treatment option for you based on your needs and goals. Please call our South Walton office at 850-502-4252.