BOTOX & Dermal Fillers along 30A & South Walton, FL
While no one can completely stop the natural aging process, it is possible to slow the hands of time. Injectable products are a quick, non-surgical solution to lines, wrinkles and lost facial volume. With one treatment, wrinkles are smoothed out and volume is restored, rejuvenating the facial appearance. While results are temporary, repeat treatments can provide natural-looking and long-lasting results.
If you wish to transform your facial appearance from worn-out and aged to youthful and radiant, it may be time to consider an injectable treatment. Learn more about the injectable products we offer and find out which one is best for you by contacting a member of our team today.
What Do Injectables Address?
Fine lines around the nose and mouth (nasolabial folds)
"Crow's feet" (lines at the outer corners of the eyes)
Deep furrows and creases on the forehead
Hollowed-looking eyes and cheeks
Vertical bands on the neck
Naturally thin or aged lips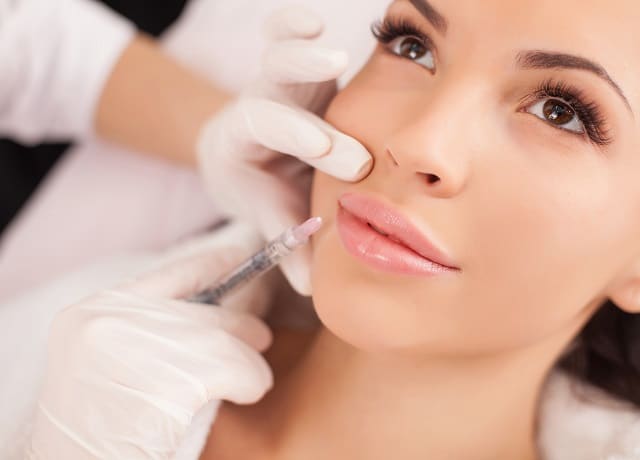 Botox
Made of botulinum toxin, Botox suspends the movement of certain facial muscles, in turn smoothing out facial skin and improving the appearance of wrinkles and lines. Botox is commonly used to treat wrinkles between the eyebrows, on the forehead and around the eyes. Results with Botox typically last three to four months.
Dysport
Dysport is similar to Botox — it is also a form of botulinum toxin and injected into specific facial muscles to relax them and smooth the overlying wrinkle or line. Dysport is commonly injected into the area above the eyebrows to smooth lines and wrinkles. Results tend to last three to four months.
Juvederm
Juvederm is a hyaluronic acid injectable gel that binds to water molecules, increasing volume in the area treated. Juvederm is commonly used to address vertical lip lines, smile lines and deep facial folds. This injectable can also effectively plump up the lips for a fuller, more attractive pout. Results with Juvederm typically last up to six months.
Restylane
Composed in part of hyaluronic acid, Restylane is used to fill in deep creases on the face, including those on the forehead and the lines between the nose and mouth. Like Juvederm, results with Restylane can last up to six months.
Sculptra
Sculptra is made from polylactic acid, a biocompatible substance used to replace collagen that has been lost over time. This injectable filler is commonly used to fill in facial areas that have hollowed out due to the natural aging process. The rejuvenating results of Sculptra typically last two or more years.
Voluma
Voluma is from the Juvederm family of injectable filler products. It is specifically formulated to correct the age-related loss of fullness in cheek area. When injected into the apples or the apex of the cheeks, Voluma provides volume, shape and subtle lift to the area.
Kybella
Kybella is another uniquely designed injectable product. Instead of adding volume and fullness to the treatment area, the deoxycholic acid-based formulation actually reduces moderate to severe fat underneath the chin.
Restylane Lyft
Restylane Lyft is a dermal filler specifically designed to add volume and definition to the cheeks and mid-face. Lyft can also be used to minimize nasolabial folds and other moderate-to-severe facial wrinkles/folds. Cheek enhancement results can last up to 12 months and wrinkle reducing results up to six months.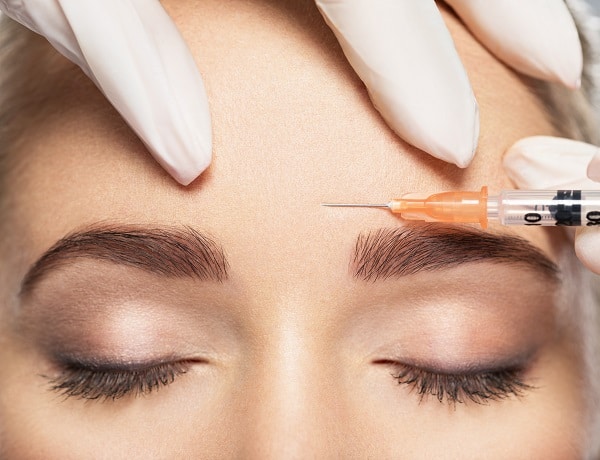 Restylane Silk
Silk is a product from the Restylane family designed to plump up lips and smooth wrinkles around the edges of the lips. Lips look fuller, smoother and silkier after treatment. Results last up to six months.
Juvederm Volbella
Volbella is a Juvederm filler designed to add volume and definition to the lips, and to correct fine wrinkles around the lips. It is formulated with hyaluronic acid. Volbella results have been shown to last through one year.
How an Injectable Treatment Works
Your injectable treatment may take 15 to 30 minutes, depending on the size of the target area. Before treatment, a topical anesthetic may be used to numb the area for maximum comfort. Then, a fine needle is used to inject the substance. Because there is no downtime, you are free to return to work or your regular routine immediately after treatment.
After Your Injectable Treatment
Following your treatment, you may experience temporary soreness and redness on the treatment area. A rare side effect is mild bruising in the treatment area, which can easily be concealed with makeup. Depending on the injectable used, results may be noticeable immediately after treatment or appear gradually over time. Because results are temporary, repeat treatments are recommended. A member of our team will advise on the best treatment plan for you depending on your aesthetic concerns and goals.
Rejuvenate Your Facial Appearance Today
Would you like to learn more about how an injectable treatment can enhance your appearance? Our med spa specialists can help you find the right one for you. Contact our practice today to request an appointment.