Hair Reduction along 30A & South Walton, FL
If you are tired of temporary hair removal techniques such as shaving or waxing, then you may want to look into a treatment that produces more permanent results, such as laser hair removal with the Cynosure Elite IQ™. This laser is designed with the most advanced technology in laser hair removal for the most effective results available today. Using Skintel® technology, this device has the only FDA-approved melanin reader, which adjusts to your exact skin color and type, finding the perfect setting just for you.
Prior to your laser hair removal procedure, the treatment area should be clean-shaven. During the procedure, the Skintel® melanin reader will then be used to measure the skin and adjust treatment settings according to your skin type. The laser handpiece will then be guided over the skin. During this time, the handpiece will emit beams of laser energy which is absorbed by hair follicles and converted to heat, disabling hair follicle growth.
Gradual results can often be seen over time, and multiple treatments are often needed for the best outcomes. The exact number of treatments that are needed will be dependent on the size of the area being treated. Each session usually takes less than 30 minutes to complete.
Elite IQ™ FAQs for Laser Hair Reduction
How does Elite iQ™ work?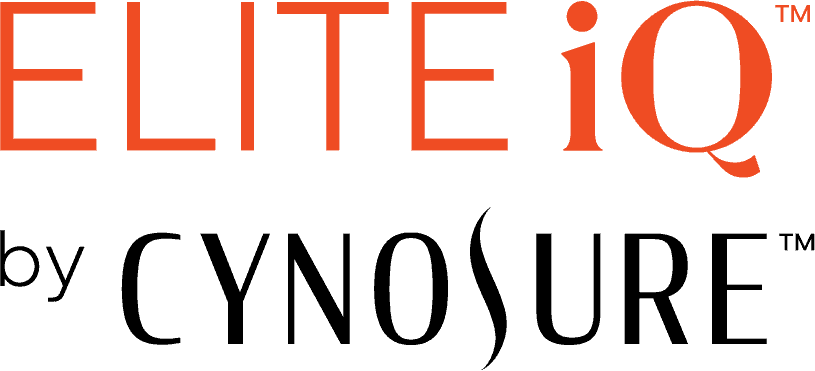 The Elite iQ™ device offers quick, easy and personalized laser hair treatments using smart technology. The Elite iQ™ platform is equipped with the Skintel™ device, the first Health Canada and FDA cleared melanin reader on the market.
The Skintel device is equipped with technology that reads your precise skin type, so we can safely treat all skin types and areas of the body including under arms, legs, bikini area and back – making the Elite iQ™ device the perfect hair removal solution for men and women.
Is this treatment right for me?
The Elite iQ™ device can be safely used on all skin types and anywhere on the body including face, back, chest, arms, underarms, bikini area and legs.
When will I see results?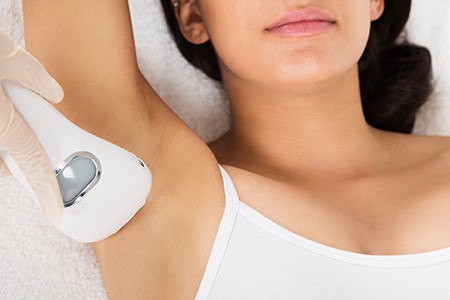 You can expect to see a gradual decrease in hair thickness and the amount of hair in the area treated in the first 1-2 treatments. Since hair removal treatments only targets hair in the active phase of growth, multiple treatments are often needed for complete removal.
*Individual results vary
How many treatments will I need?
The number of treatments and treatment times vary, depending on the size of the area, but typically take less than 30 minutes! However, significant hair reduction is achieved usually within 4 to 6 treatments and an occasional maintenance treatment once or twice a year.
Is there any downtime after the treatment?
While this laser treatment is considered no downtime, we do encourage patients to limit sun exposure prior to and post any laser treatments. This is discussed in detail during your laser consultation.