BOTOX/ Dysport along 30A & South Walton, FL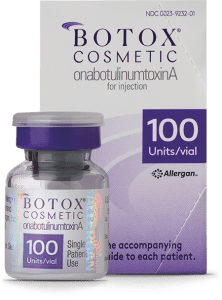 Botox® and Dysport® are among the top most cosmetic procedures on the market today. Men and women of all ages take advantage of the powerful properties of Botox and Dysport to maintain and enhance their existing appearance, or to turn back the hands of time.
Also known as "muscle relaxers", Botox and Dysport work to quiet the muscle activity that causes wrinkles. Both treatments can soften harsh expression lines and improve the appearance of fine lines and wrinkles.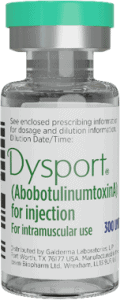 They can be used to treat and prevent lines in the forehead, between the brows, and around the eyes. They're also used for brow lifts, bunny lines, lip flips, down-turned corners of the mouth, chin dimpling, neckbands, and facial slimming.
When choosing between Botox or Dysport, your injector will evaluate your desired results and the specific advantages of each treatment. You can trust 30A Medical Spa to provide exactly what you need for natural results and a refreshed appearance.
Facts
Safe, FDA-approved
Used in over 75 countries worldwide
Non-surgical and non-invasive
Treatment takes just minutes to perform
Return to work right away
Results visible within the first week
Long-lasting effects, up to 3-6 months
Lessens wrinkles and fine lines
Frequency Asked Questions
What are the differences between Botox and Dysport?
Although Botox and Dysport are both forms of botulinum toxin type A, the molecular structure and a slightly different formula are the key differences. Dysport contains smaller molecules than Botox, providing visible results faster. Because of the smaller molecules, Dysport also spreads over a larger area, which is beneficial in for some facial skin conditions – and not others. Spreading allows Dysport to be used for larger treatment areas, but also means that it cannot be applied precisely to small areas or to facial areas with a thicker muscle. Botox is more beneficial in smaller areas or thick muscles as its structure keeps it confined to a smaller area, providing a more precise treatment.
How are Botox and Dysport similar?
Even though the molecular structure and diffusion are different, they are quite similar in application. Both are FDA-approved for use on the face, reducing the appearance of expression lines like crow's feet and forehead lines. Each of the treatments works by temporarily blocking the nerve impulses controlling the muscles, relaxing the treated area to minimize wrinkles.
What to expect on the day of the procedure?
After proper cleansing of the skin, Botox or Dysport is then injected into your skin using an ultra-fine needle that is virtually free from sensation by one of our trained providers. Each injection session takes about 10-15 minutes on average. Results may start to take effect in 3-5 days, however full results may take up to 2 weeks.
Why choose 30A Medical Spa to perform your Botox and Dysport treatment?
While this treatment has become increasingly well known in the past ten years, it's important to remember that only a team of highly trained providers will have the skill, education and artistry to accurately inject your skin and ensure a pain-free, seamless outcome that appears natural and spontaneous.
Our physician and aesthetic injectors are distinguished healthcare providers who have performed thousands of successful Botox and Dysport injections.